Now permanently at Mainstore: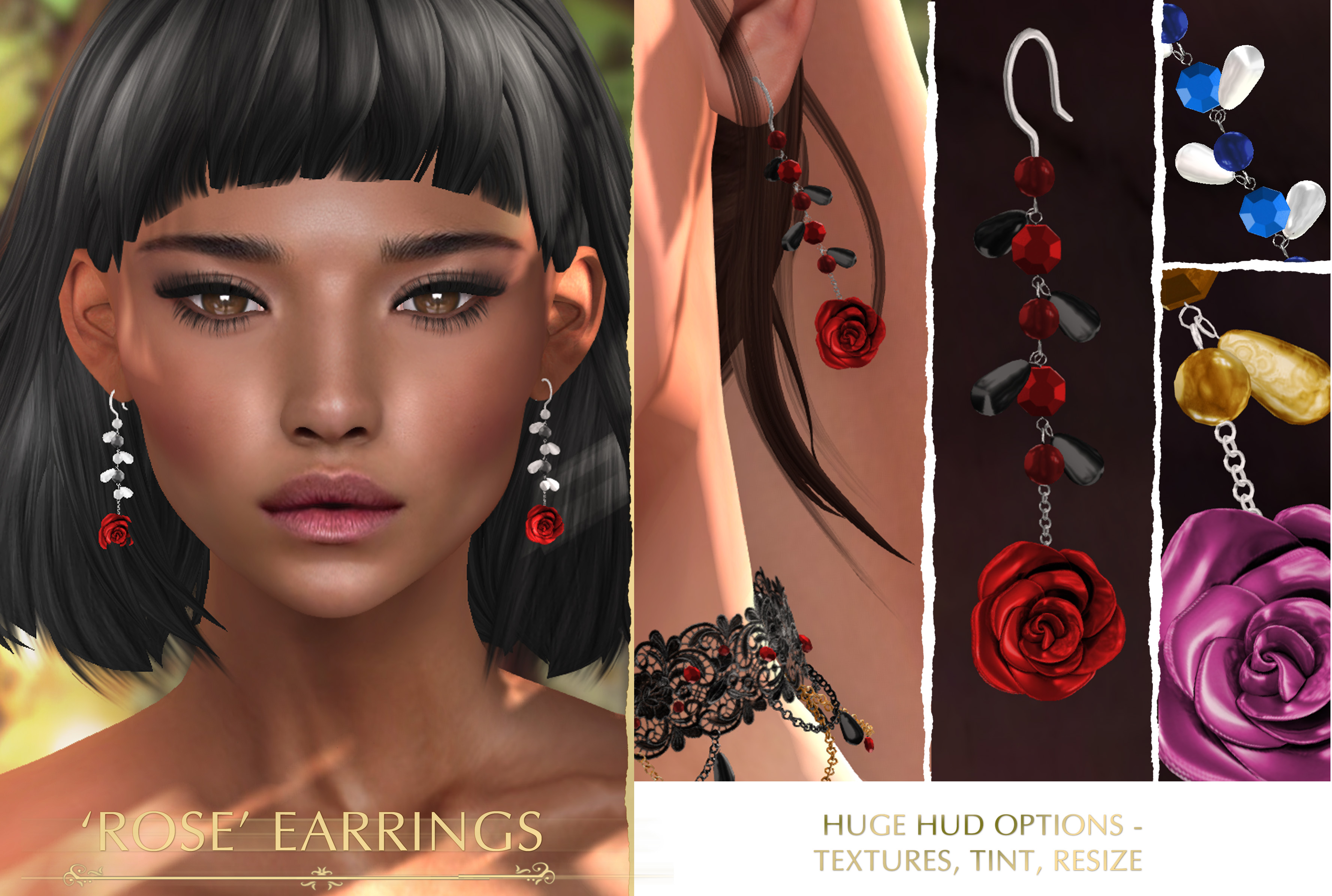 'Rose' Earrings
Beautiful gemstones dangling from the ear leading to glossy ornate rose.
Extensive Hud – textures, tint, resizing.
Packed to the brim with texture changing options.
10 Lace Colours
10 Rose Colours
7 Chain/ Hook Metal Colours
14 Gemstone Colour variations.
Also very useful tinting and monotone colour scheme for even more colours.
○●○○●○○ *B I R T H* BARGAIN WEEKENDS ●○○●○○●
50% OFF !
Every 3rd weekend of the month Birth is Bargian Weekends@Birth.
Friday to Sunday on the 3rd weekend, mark your calendars cause it's Birth Bargain Weekend!
This month we have two sets of rugged shapely eyebrows for the guys. Just 125L each.
Tp to Birth's stand here:
http://maps.secondlife.com/secondlife/Down Under/22/186/22