@ The Liason Collaborative
Birth's stand here:
http://maps.secondlife.com/secondlife/Remarkable/158/215/24
'Nova' Skin Genus/ Omega Head Applier.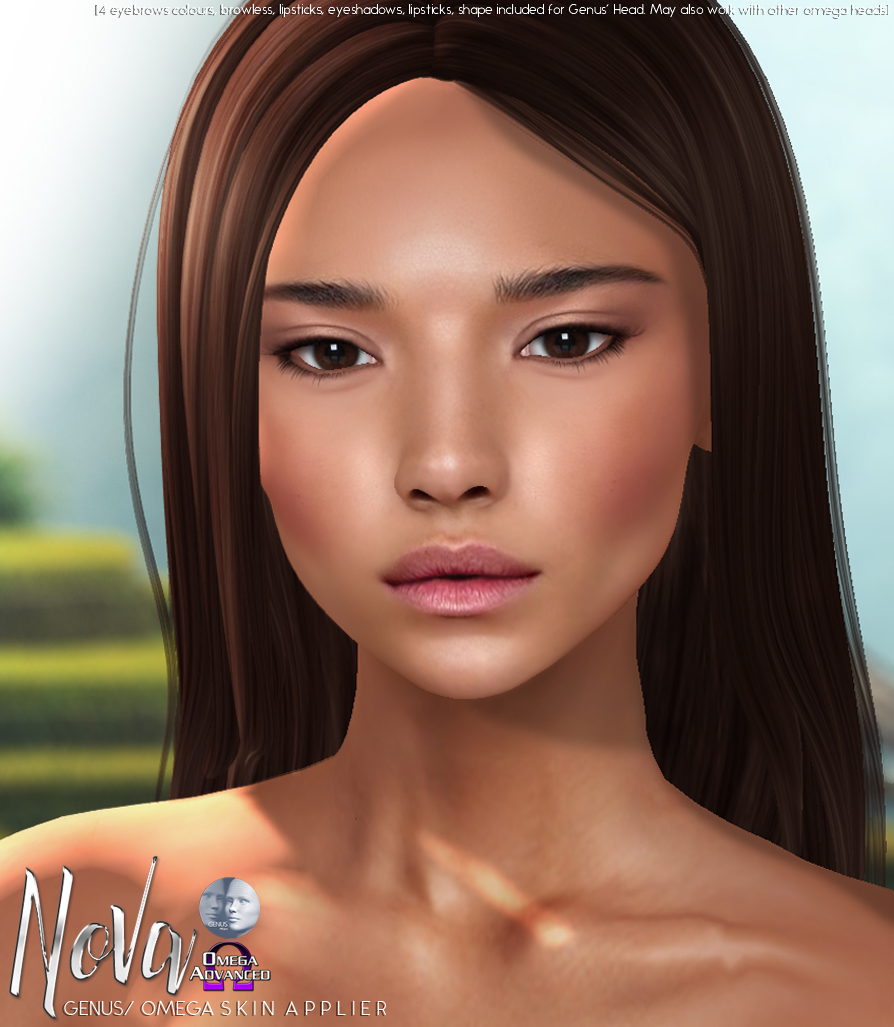 These appliers were tailor made to Genus' head. It is an omega applier though so works with any omega applier head although results may vary so please test with demos!
Available in 8 tones.
Browless Option
Eyebrows in Black, Brown, Blonde, Red.
8 Eyeshadows
10 Lipsticks
Bento Shape Included (Shape in advert is Genus' head.)
@ The Men's Department
Birth's Stand here:
http://maps.secondlife.com/secondlife/TMD/131/156/22
'Benjamin' CATWA APPLIERS
Handsome and happy with a cheeky glint.
███▓▒░░..░░▒▓███
– Shape included (head in advert is Catwa's 'Daniel')
– 9 Tones in Fatpacks (Full Range).
– 4 Eyebrow Colours.
– Browless Option.
– 6 Beards in Tintable White
– Black, Blonde, Brown, Red Hairbase Colours.
– Tintable White Hairbase.
– 'Off' Buttons for Hairbase and Beards.
'Goat' Beard Applier
Stylish chin bristles and stamp under the lips.
Catwa, omega. In various colours.
Tp to Birth's stand here:
http://maps.secondlife.com/secondlife/Down Under/22/186/22