@ Fantasy Faire (Starts 23rd April)
http://maps.secondlife.com/secondlife/Auxentios Pass/171/87/61
'Firehands' & 'Spell Book' Effect Pack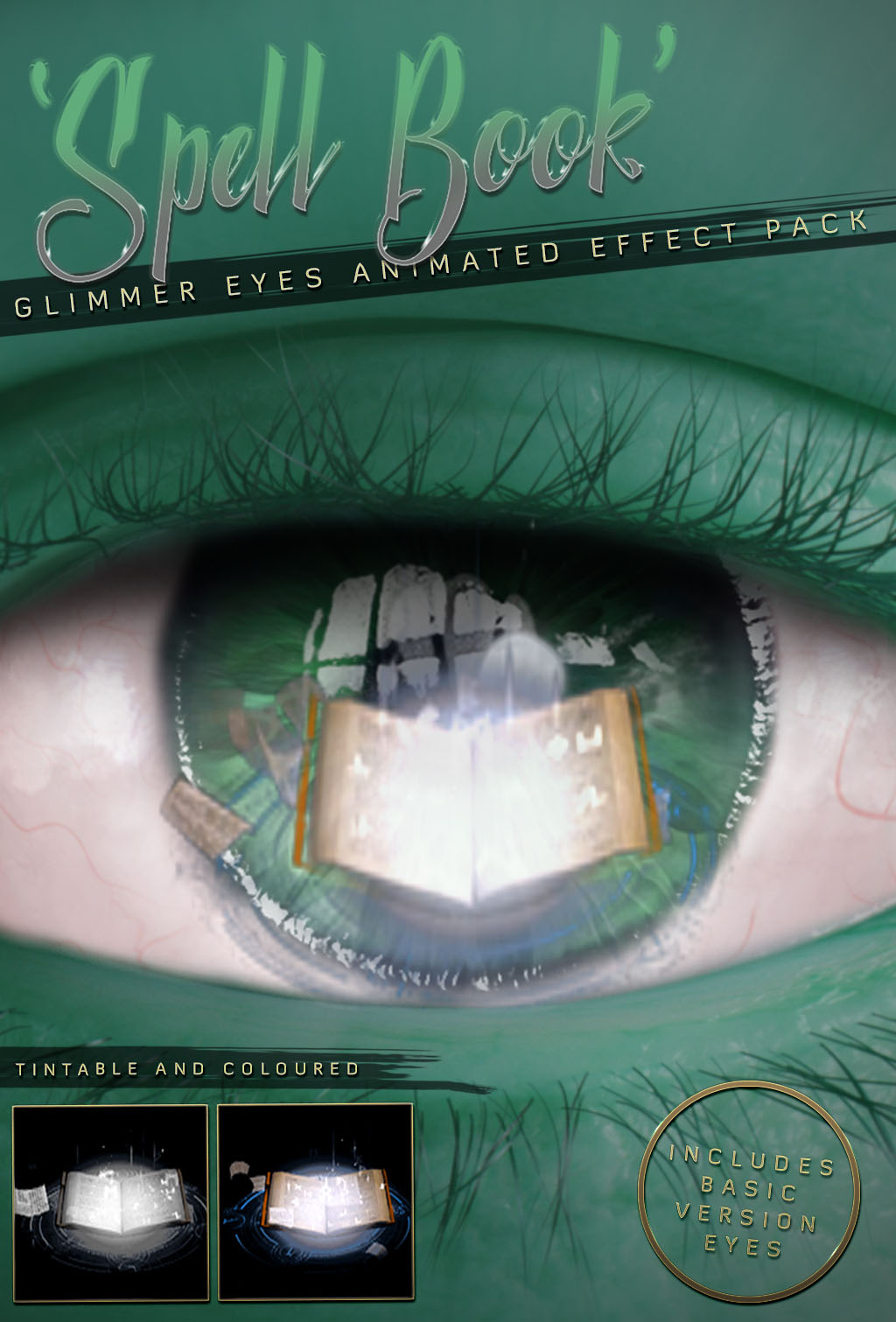 Decidedly fantastical eye effects coming to one of my favourite events of the year. Fantasy Faire 2020,
all proceeds going to charity, last year we all raised $68,173 USD, L$17,043,433!
Details of this incredible event here –
https://fantasyfairesl.wordpress.com/
These packs include basic eyes, that work alone, and the eye effect also works with Birth 'Glimmer Eyes' for a whole more bundle of functionality. Coming with greyscale (tintable) and coloured versions.
Firehands – Potent eery fire bursting from a hand floating ethereally on your eyeballs
Spellbook – What says fantastical like a magical book full of alchemy and spellcraft?
---
@ Uber (Starts 25th)
http://maps.secondlife.com/secondlife/Uber/139/179/25
'Water' Effect Pack
All things water themed in this pack. Twinkly fractals of light catching above and below water,
an eerie oozing bubble that can look reflective on lower opacity, dripping splashes,
an oozing, bulging, morphing orb.
These effect packs are add-ons, they only work with Birth's 'GLIMMER' EYE SYSTEM [Sold Seperatey]
---
Another fun round of Wanderlust.
Pretty dappled peacock makeup just 50L this weekend only!
Tp on down to Birth!
http://maps.secondlife.com/secondlife/DLicious/91/241/21
---
Welcome Back Event
"Theme: A welcome back event for all returning to Second Life during these changing times and for those who love to shop. Featuring discounted previous releases from some of the most loved brands in Second Life and an area for returning avatars  to discover what is happening around the grid."
We have the highly popular 'Jiggle Juggs' at 50% the price, just L$ 163
from April 22nd – May 6th
Tp to Birth's stand here –
http://maps.secondlife.com/secondlife/Schlossberg/176/212/25