@ The Men's Department (Starts 5th)
http://maps.secondlife.com/secondlife/TMD/132/146/22
Smexy lips, chiseled cheekbones and and a smoldering highly detailed brow-line.
███▓▒░░..░░▒▓███
– Shape included (head in advert is Lelutka's 'Guy')
– 8 Beards in Tintable White
– 4 Eyebrow Colours.
– Browless Option.
– Black, Blonde, Brown, Red Hairbase Colours.
– Tintable White Hairbase.
– 'Off' Buttons for Hairbase and Beards.
– 9 Tones in Fatpacks (Full Range).
@ The Underdog (Starts 1st)
http://maps.secondlife.com/secondlife/Passionkiller/42/249/1576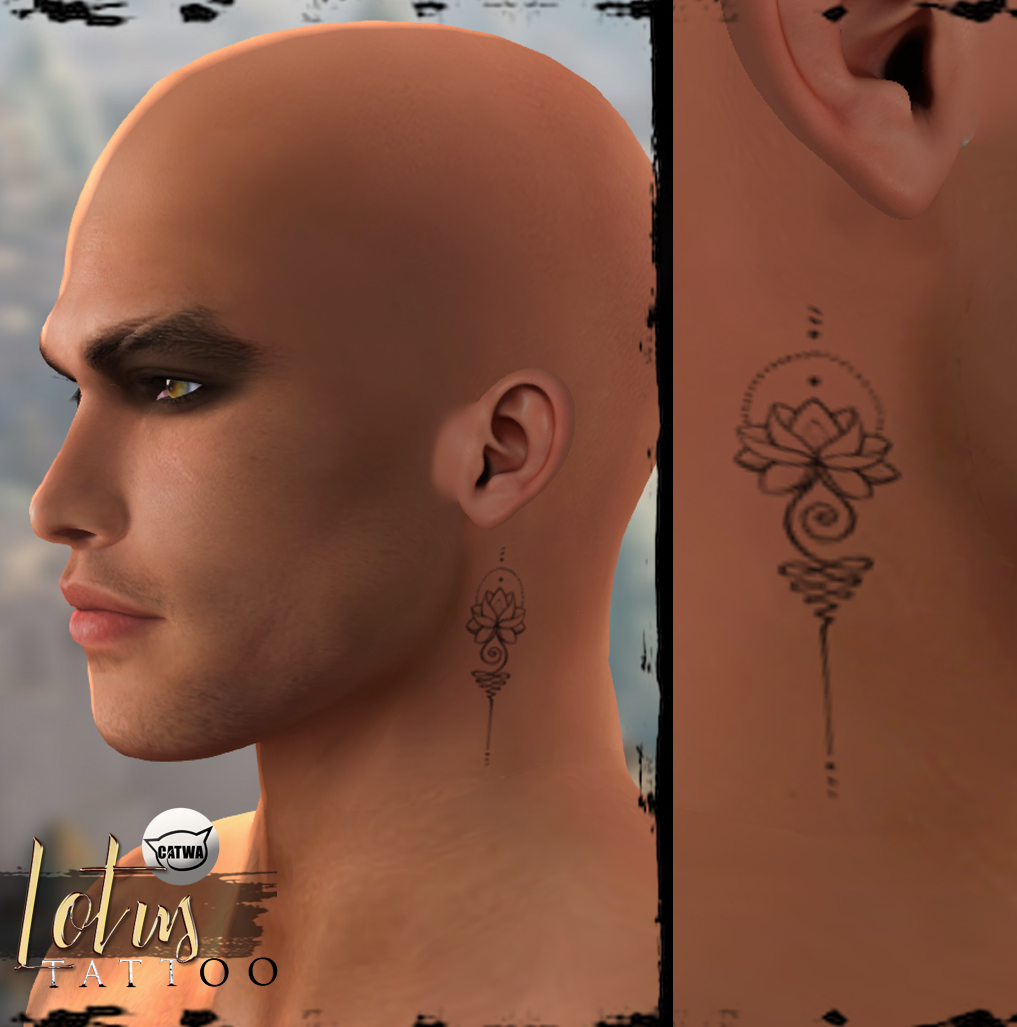 'Lotus' Catwa Head Tattoo
Unisex minimalist lotus tattoo – this sacred plant plays a central role in Indian religions such as Hinduism, Buddhism, Sikhism, and Jainism. The lotus flower has many different names such as the "Indian Lotus", the "Sacred Lotus", and the "Bean of India".
3 styles included
|̲̅̅●̲̅̅|̲̅̅=̲̅̅|̲̅̅●̲̅̅| !! GROUP GIFT !! @ MAINSTORE |̲̅̅●̲̅̅|̲̅̅=̲̅̅|̲̅̅●̲̅̅|
Freebie of the month time, every first weekend of the month @ Birth
'Heart' Mesh Eyes
Featuring a pupil shaped heart and detailed unusual markings around the iris. Available for free only in July.
Tp to Birth here :
http://maps.secondlife.com/secondlife/DLicious/91/241/21