●○○ Skin Addiction's 9th Annual Black Friday Weekend ●○○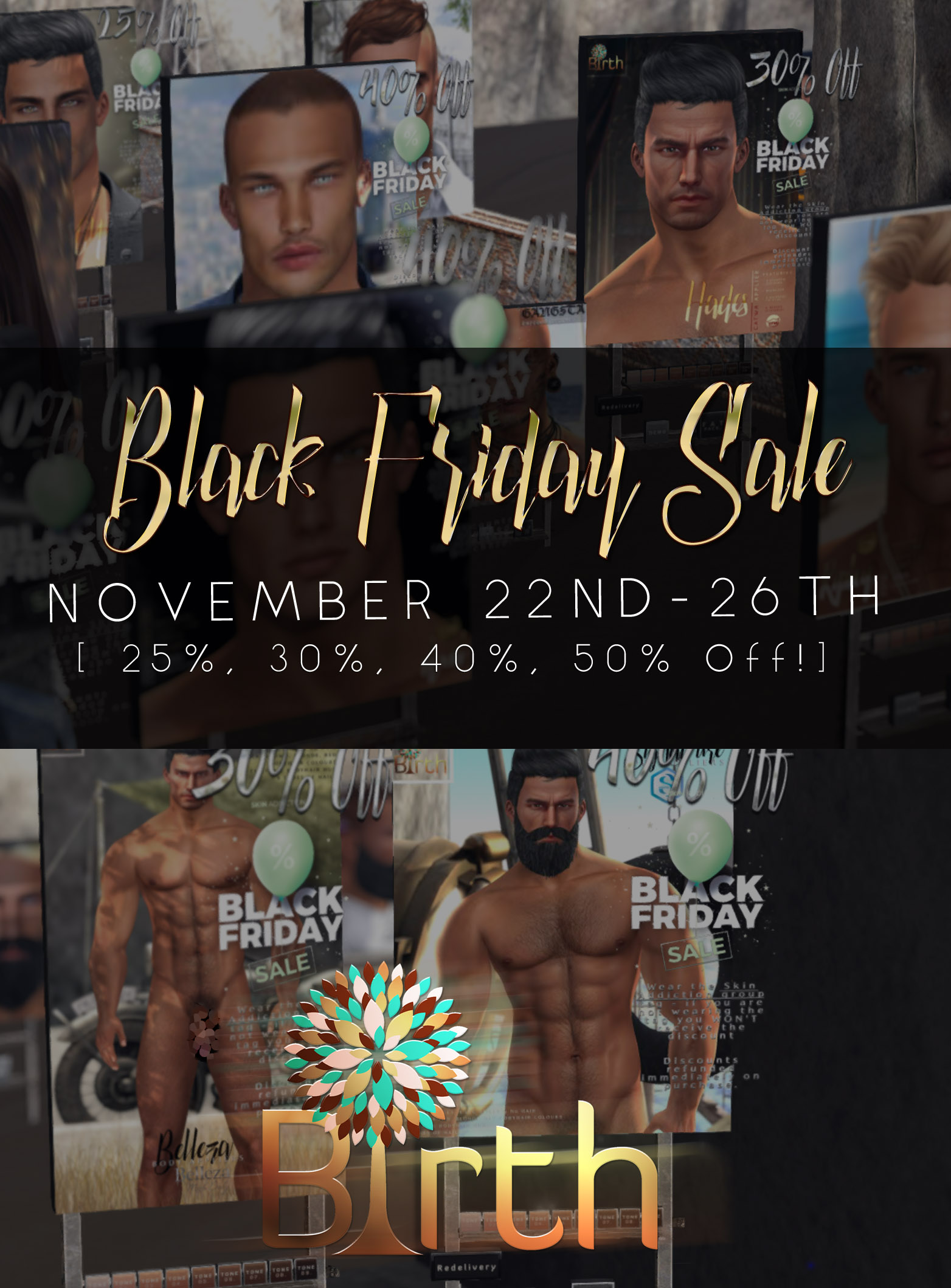 25, 30, 40, 50% OFF !
It's that time of year again, Black Friday with all kinds of sales scattered all over Birth store.
Make sure you are wearing 'Skin Addiction' group active, then pay vendor and will get instant refund.
click big sing at landing to join.
Various men's, women's, head and body appliers discounted.
Tp to Birth Mainstore:
http://maps.secondlife.com/secondlife/DLicious/91/241/21
@ Men's Only Month
Tp to Birth's stand here:
http://maps.secondlife.com/secondlife/Sunset Ambiance Island/21/95/29
Nice jawline etching, stubble, tash and chin stamp. Another great style to join the set.
Catwa, omega. In various colours.