(¸.•´ (¸.•´ .•´ ¸¸.•¨¯`• •`¯¨• ¸¸ `•. `•.¸) `•.¸)
*Birth* @ EVENTS
(¸.•´ (¸.•´ .•´ ¸¸.•¨¯`• •`¯¨• ¸¸ `•. `•.¸) `•.¸)
@ TMD 'Dakota' Catwa Applier
􀀈
Rugged yet polished, the thickly browed young and sexy Dakota down at TMD for just 300L!
– Shape included (head in advert is Catwa's 'Daniel')
– 9 Tones in Fatpacks (Full Range).
– 4 Eyebrow Colours.
– Browless Option.
– 6 Beards in Tintable White
– Black, Blonde, Brown, Red Hairbase Colours.
– Tintable White Hairbase.
– 'Off' Buttons for Hairbase and Beards.
Tp here to Birth's stall:
http://maps.secondlife.com/secondlife/TMD/117/120/22
——- ——-
@ The Chapter Four
􀀀
􀀁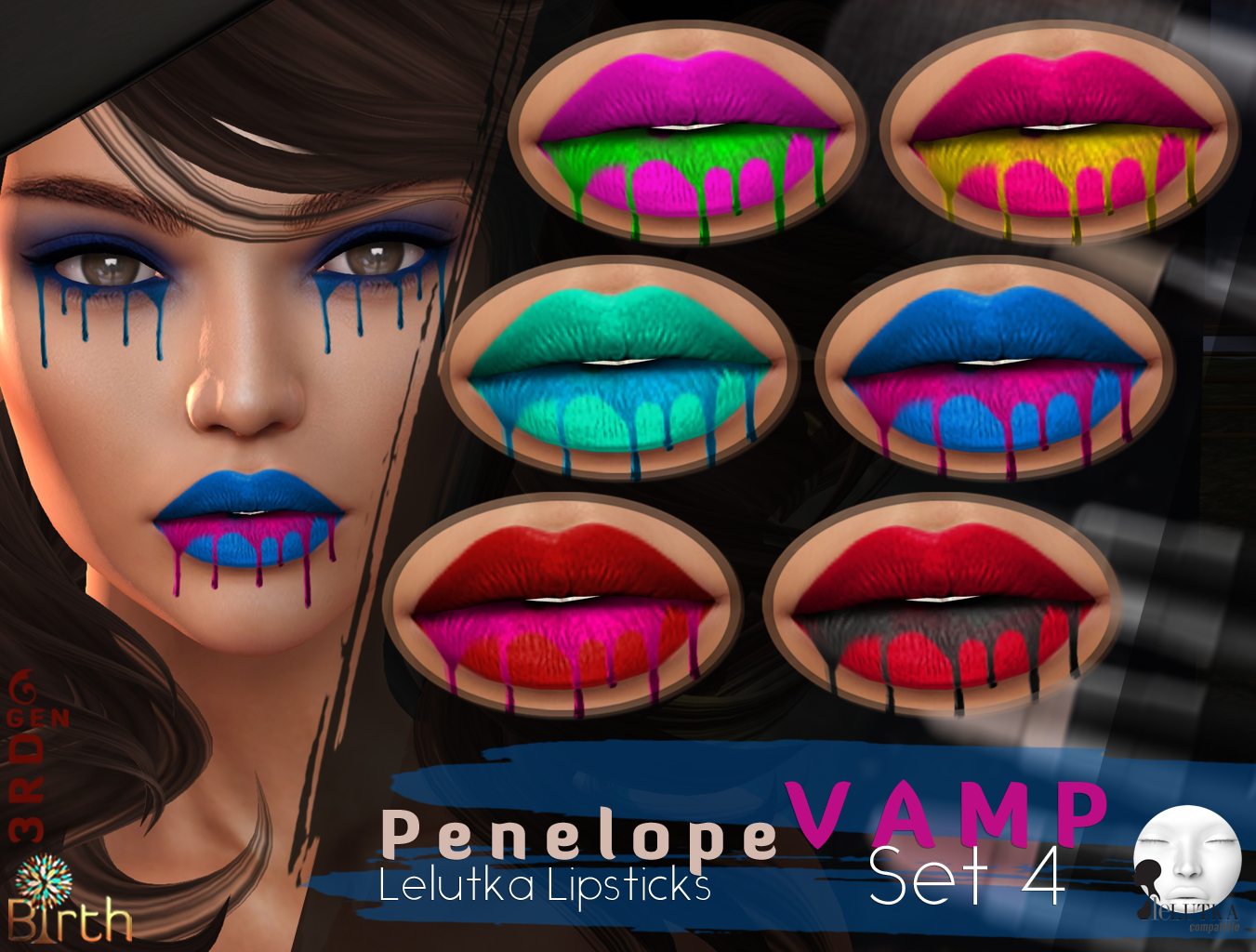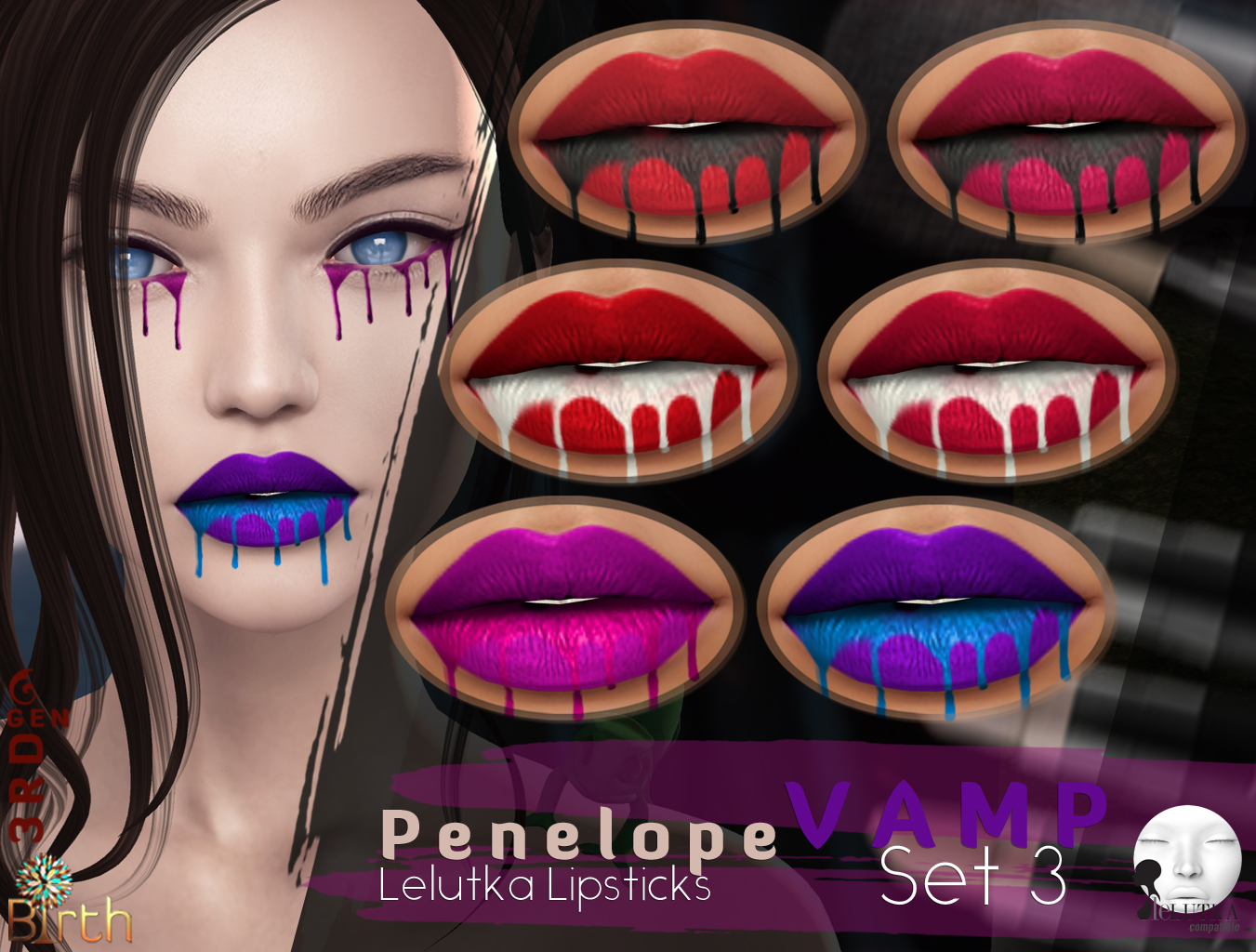 Luscious ink drooling down lips in a variety of colours.
Get both packs for the price of one.
Tp here to Birth's stall:
http://maps.secondlife.com/secondlife/Dreamlove/53/157/1236
——- ——-
@ The Cosmopolitan
􀀍

􀀎
Similarly styled eyeshadows in a more subdued colour pallete.
Tp here to Birth's stall:
http://maps.secondlife.com/secondlife/No%20Comment/204/18/23