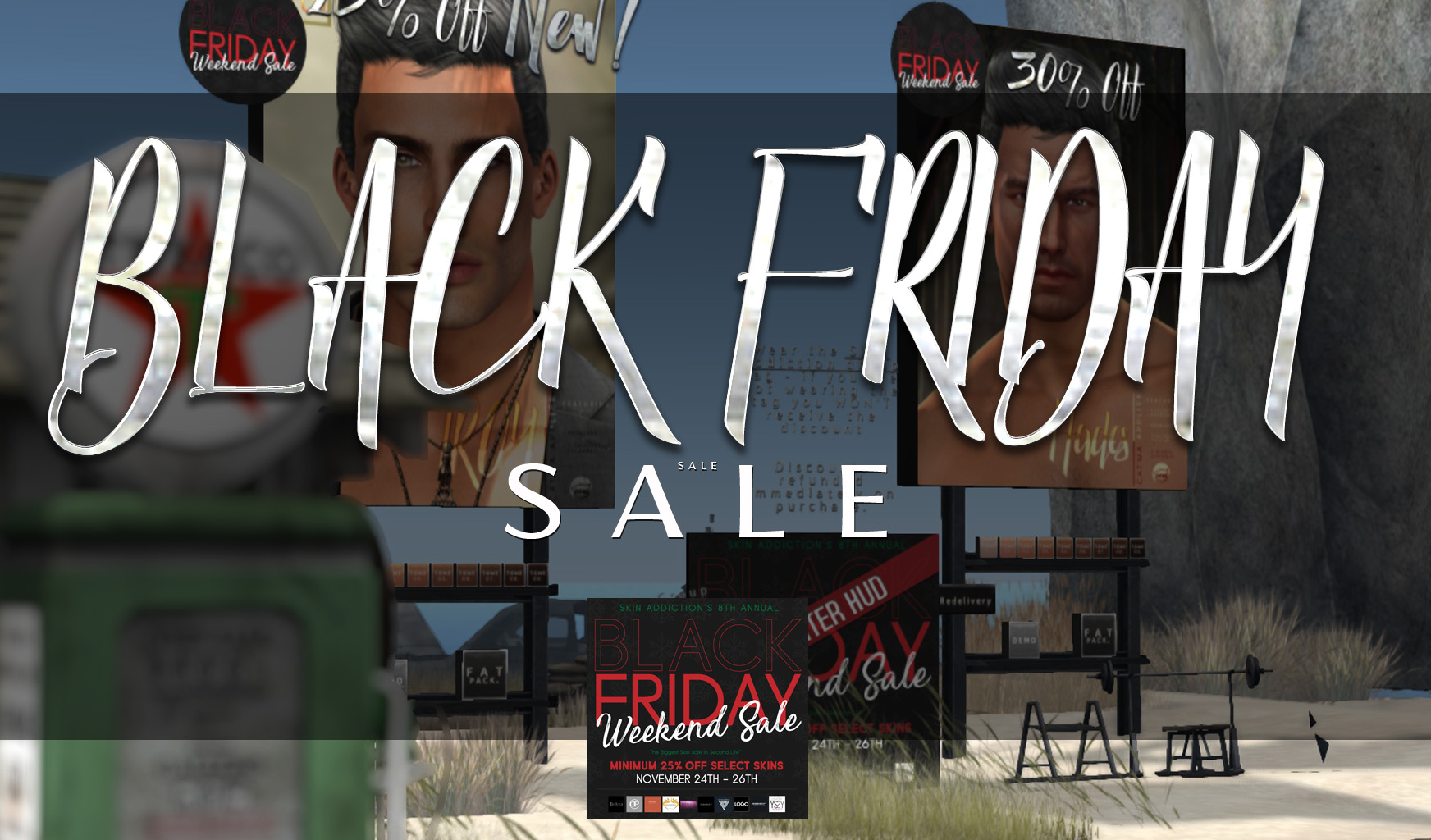 SKIN ADDICTION BLACK FRIDAY WEEKEND SALE!
From November 24th -26th, the 8th Annual Skin Addiction Sale.
25, 30, 40, 50% off on selected products. So many discounts :).
Mens and women's head appliers, body appliers, makeups, all sorts discounted at various select prices!
Simply wear your skin addiction group tag and pay one of the discounted vendors, refunds will be sent immediately on purchase.
Tp to Birth here:
http://maps.secondlife.com/secondlife/DLicious/91/241/21