An extravaganza of Halloween style goodies for the ladies this week.
—-
@ The Underdog
􀀄
Birth has sponsored a wonderful new event:
'What is the Underdog Event? The underdog event is an quarterly event created to discover NEW Designers as well as Older designers learning a new trade, wanting once again to be discovered in the new market. We've noticed an over saturation of certain designers in events with very little exposure or opening for new designers to get seen.'
For this round we've made an oozing ink/ blood themed Witches face for Lelutka appliers. Available in a black and red toned version in all of
Birth's 8 tones.
Tp to our stand here:
http://maps.secondlife.com/secondlife/Isle%20RFyre/100/116/25
—-
@ The Dark Style Fair
Another beautiful Lelutka applier, this time 'Crazy Clown' themed.
􀀅
Tp to our stand here:
http://maps.secondlife.com/secondlife/Dark%20Creed%20Bay/222/35/22
—-
@ The Applique (Starts 15th)
􀀃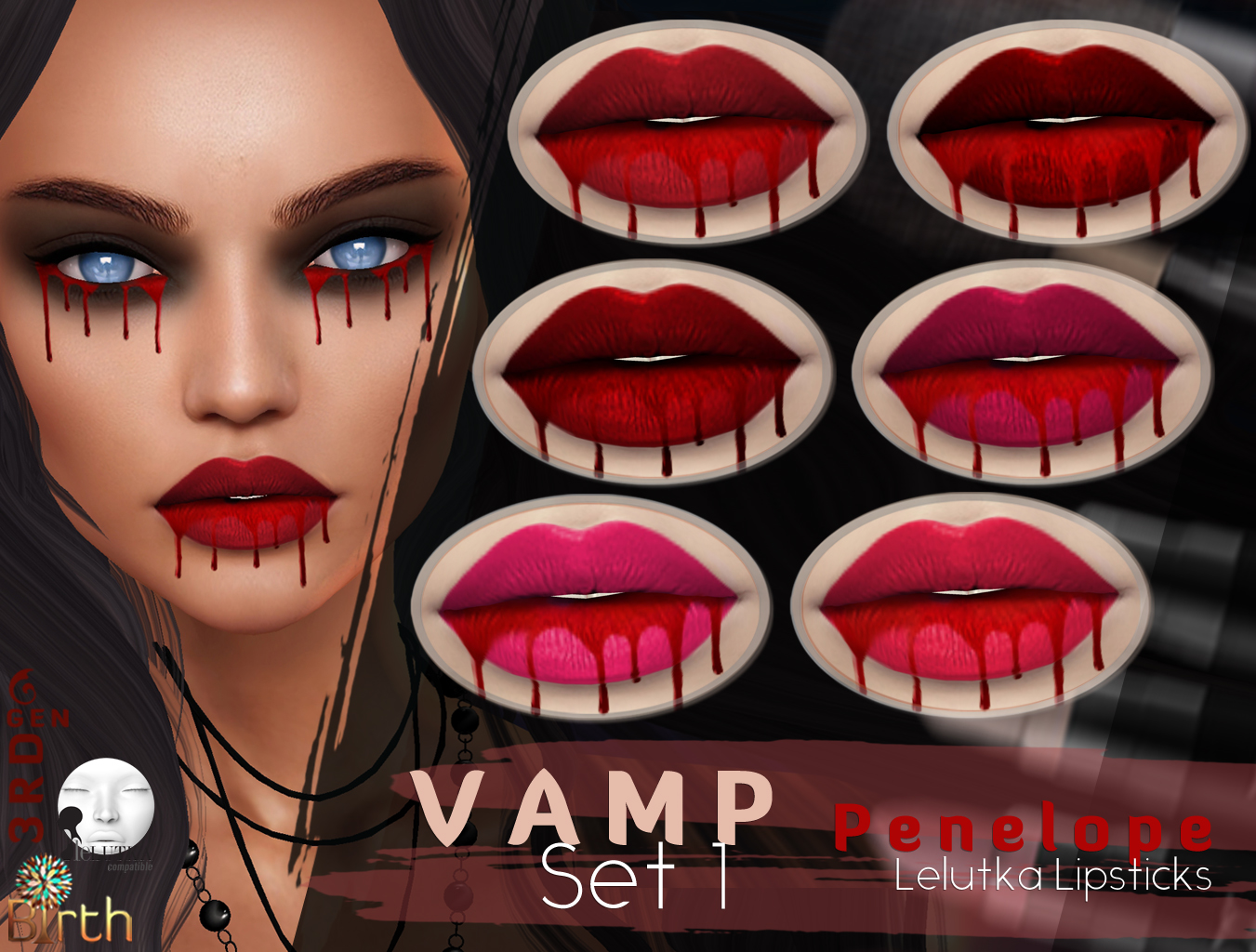 Bloodsoaked lipsticks for Lelutka down at The Applique
Tp to our stand here:
http://maps.secondlife.com/secondlife/Wulf%20Creek/179/61/26
—-
@ The Cosmoplitan
􀀀

Even more smouldering man brows for various mesh heads as appliers:
Tp here to our stand:
http://maps.secondlife.com/secondlife/No%20Comment/204/16/23
New store LM:
􀀁