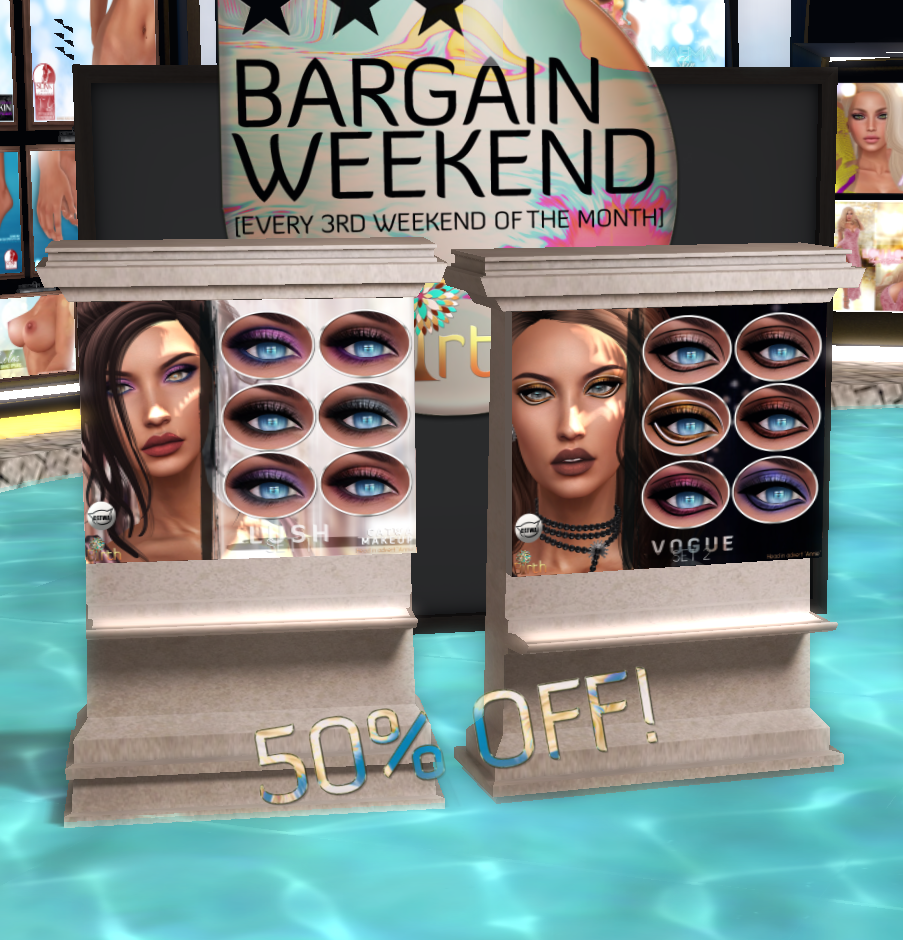 ○●○○●○○ *B I R T H* BARGAIN WEEKENDS ●○○●○○●
CATWA EYESHADOWS
50% OFF !
Every 3rd weekend of the month Birth is Bargian Weekends@Birth.
Friday to Sunday on the 3rd weekend, mark your calendars cause
it's Birth Bargain Weekend!
This month we have two yummy Catwa eyeshadows at at half price, just 125l!.
TP to Birth here:
http://maps.secondlife.com/secondlife/Utopia Isles/221/21/403