Deesses Boutique presenting: *UPDATED* Alicia, Nadine & Lydia skins
Because many of you asked about them, here they are!
Alicia, Nadine and Lydia has come back to Deesses Boutique and they are updated to fit the new bodies.
All 3 skins are re-touched to today's "standards" and they are slightly different from the original ones. Also thier face is more clean and smooth.
Each skin is available in all new 10 tones.
Each tone have also included Slink hands/feet applier, the modifiable shape + a pack of 6 cleavages models for standard body.
Eyebrows are available in 4 colors for both light & dark tones and they are sold separately.
Visit us @ Deesses Boutique
Don't forget to LIKE our NEW official Deesses Boutique page to stay updated with all the weekly releases!
---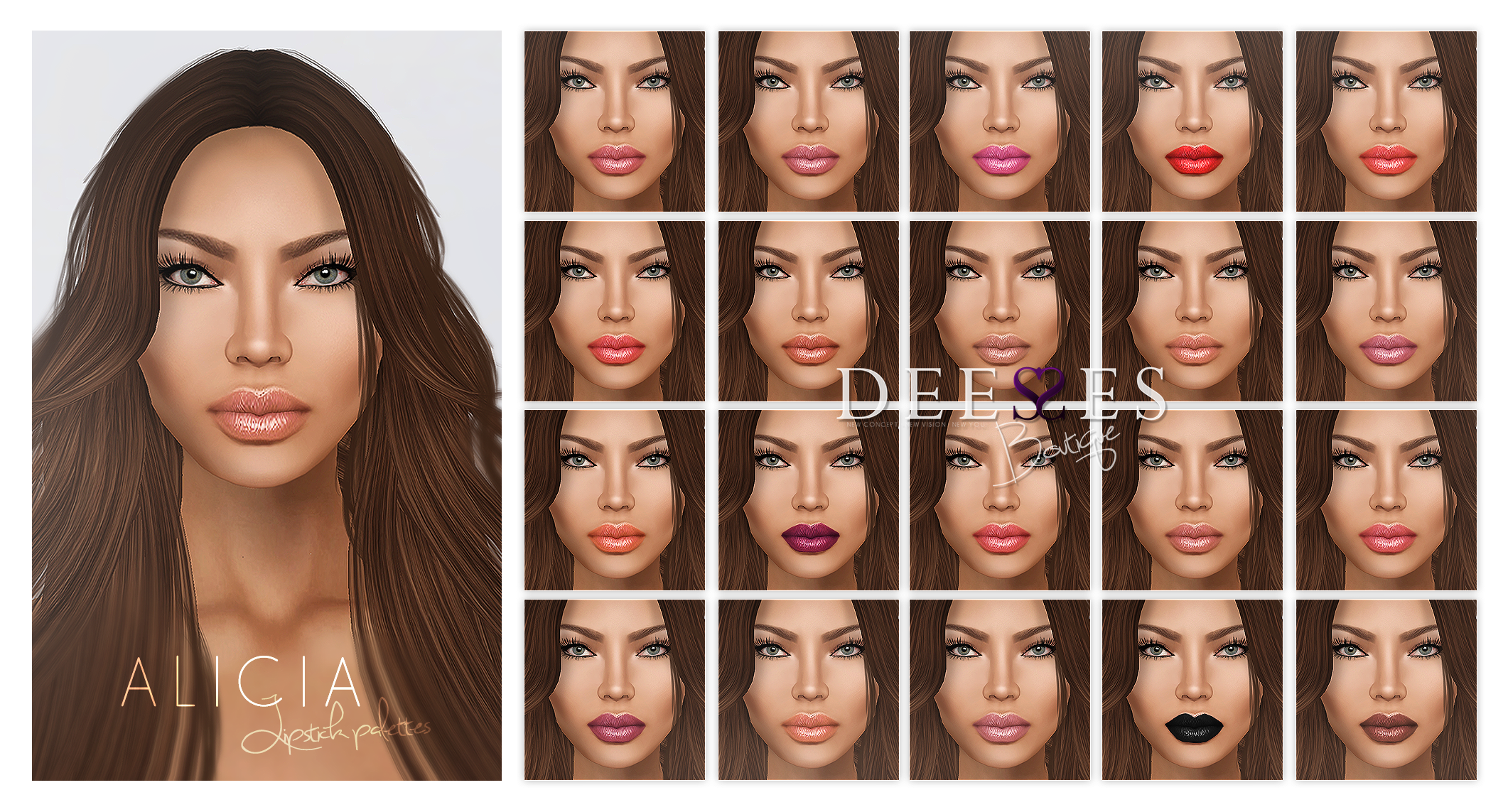 ---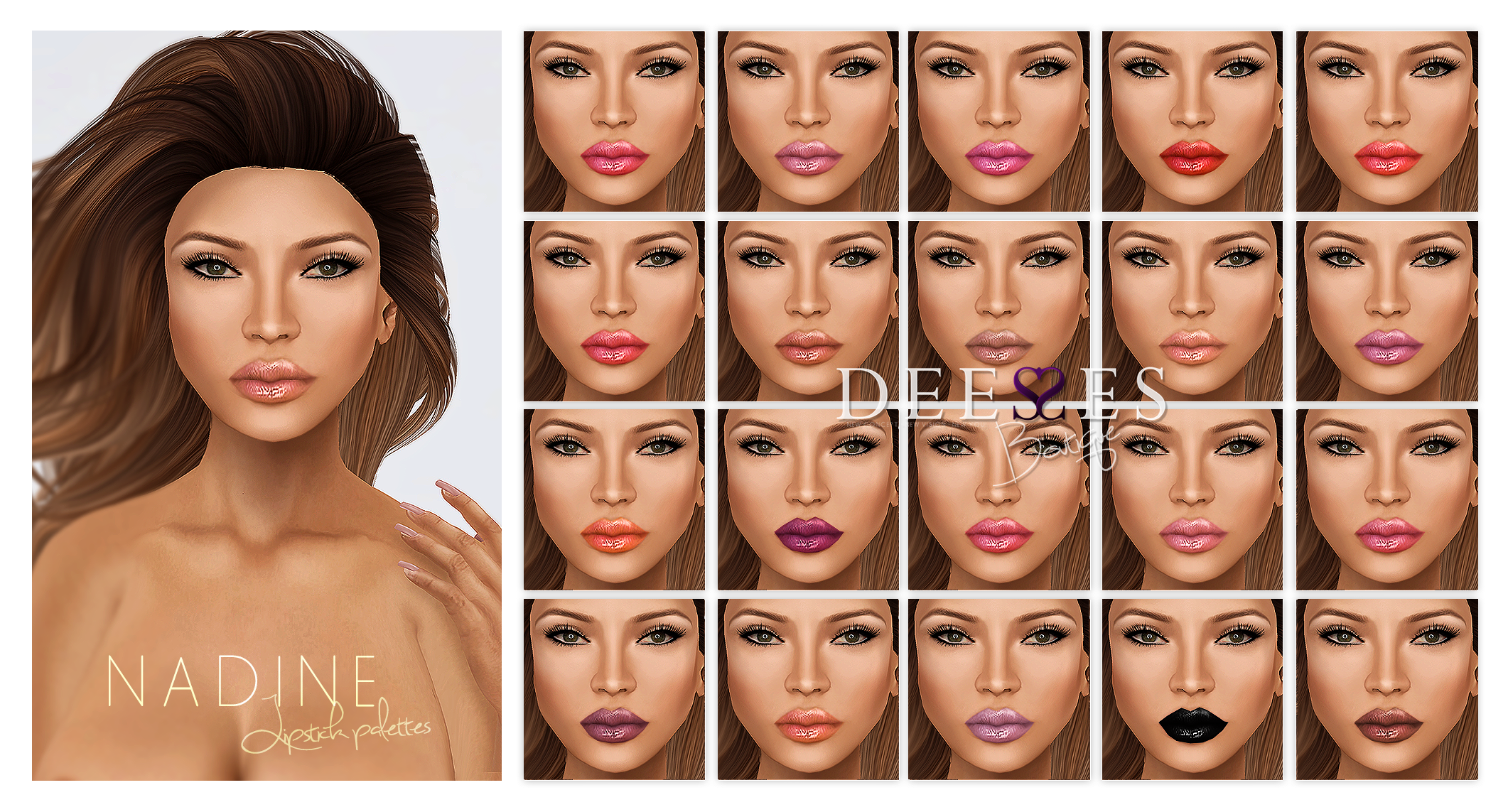 ---
---
All 3 skins have 20 tattoo lipstick colors available and they are available in 4 different palettes.
Each palette have included 5 colors (the colors from each line) for both light & dark skins.
These lipsticks fitt 70-80% any of other skins from the store.
DEMO for each lipstick it is available in the main DEMO pack available in the store.